Our people are what turn concepts into creations and visions into values. Each member brings a unique contribution to the table, whether that's the fresh perspective of a young designer, the benefit of experience or the practicality of a well-trained architect.
.
Architecture is a collaborative art, and great buildings are never the work of one person.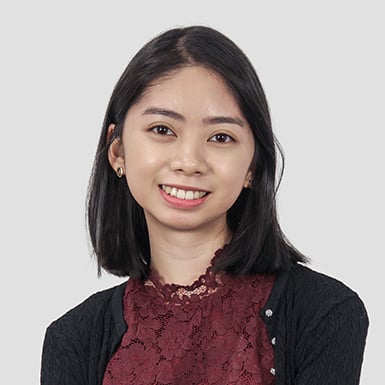 Anna CarandangAssistant Architect
...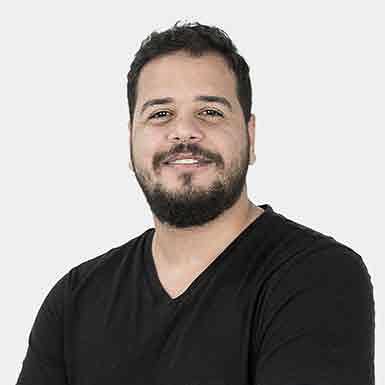 Mahmoud IbrahimAssociate
...
Hannah PatriciaAssistant Architect
...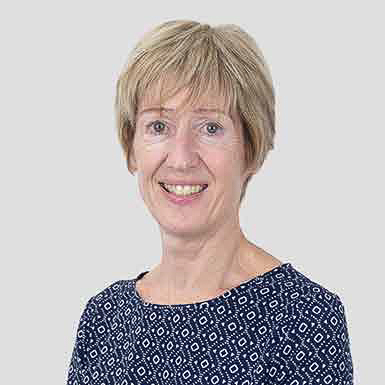 Elaine NettletonAssociate
...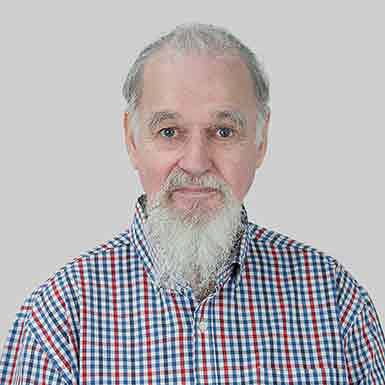 Andrew MilburnAssociate
...
X
Andrew Milburn
Associate
Zimbabwean Andrew Milburn has been an integral part of the GAJ team having joined the company in 2004. Known as the godfather of BIM in the region Andrew has been championing the BIM cause for more than ten years and has delivered a number of informative talks on the subject at numerous BIM conferences worldwide.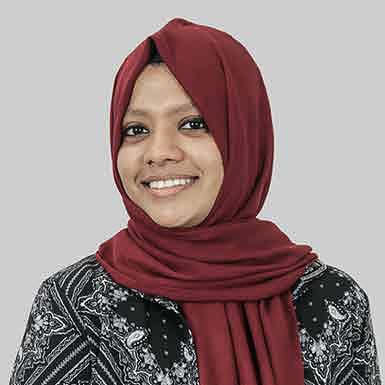 Thaslina ParveenAssistant Architect
...
X
Thaslina Parveen
Assistant Architect
With six years' experience in architecture and interior design, Thaslina brings considerable expertise in a number of software applications, including AutoCAD, Sketchup, Lumion, to the team. She also has the capacity to transform creative concepts into workable standards in accordance with the client's specifications.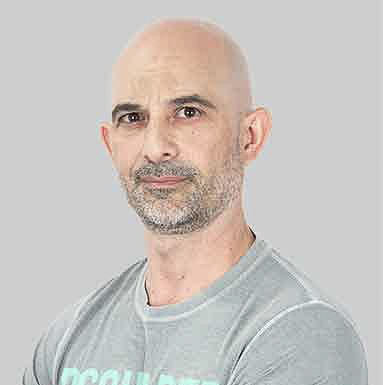 Paulo NevesSenior Interior Designer
...
X
Paulo Neves
Senior Interior Designer
Paulo's ability to effectively manage a project on site has seen him oversee a number of high-profile developments since joining GAJ in 2017. As a senior interior designer Paulo is thorough, detailed and committed to keeping projects on track without compromising on safety or quality.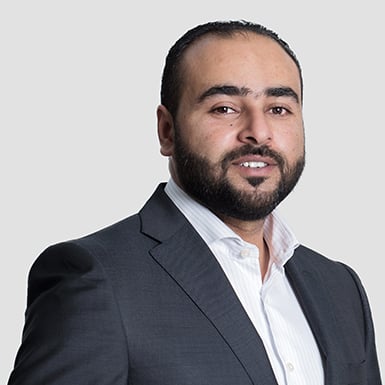 Alaa Abdelmohsen SayedExecutive Director
...
X
Alaa Abdelmohsen Sayed
Executive Director
Joining the GAJ MEP team in 2017 Alaa has progressed his career from Resident Engineer, adding technical management, construction execution monitoring and contract administration to his growing skill set. He has a proven track record in delivering mixed-use developments, hospitality and educational projects on time and to specified standards.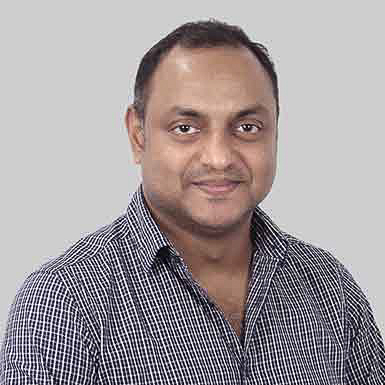 Acharya ManojAssociate
...
X
Acharya Manoj
Associate
Manoj has more than fourteen years' experience in the region joining GAJ as a junior architect in 2007. Able to switch roles effectively within the team, depending on the requirements of the project Manoj works on the different design stages through to production handling and specifications as well authority approvals and the tendering process.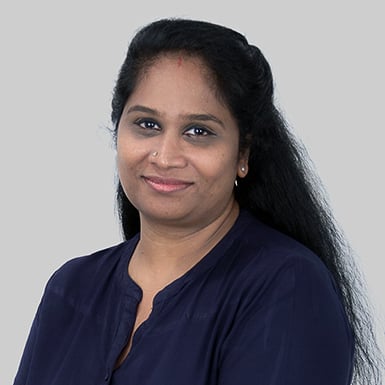 Anjana RajanDocument Control Manager
...
X
Anjana Rajan
Document Control Manager
With more than eighteen years' experience and a successful track record in document management, Anjana is the senior document controller in GAJ. She has been with the firm since 2007 and is an admin level expert on Aconex Document Management System. Anjana is an experienced member of the team with extensive knowledge in design and construction documentation.
.
Working with the diversity of teams has shown me that it is the capacity of your team that makes projects successful.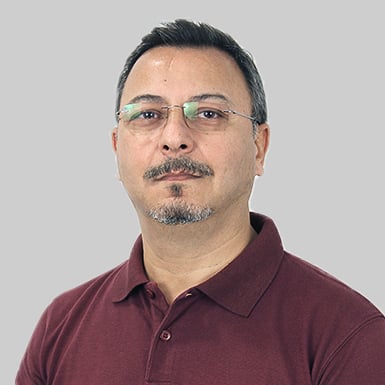 Beshar FekaikiAssociate
...
X
Beshar Fekaiki
Associate
With a B. Sc. In Building & Construction Engineering and an HNC/2 in Civil Engineering Beshar's technical knowledge is fully endorsed by his experience and management on site. His responsibilities are vast and varied but his key focus is to ensure the quality of the work and the efficiency of a project on site.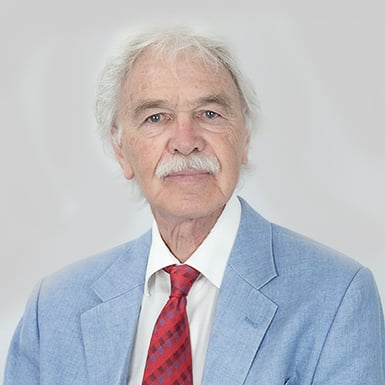 Brian JohnsonChairman
...
X
Brian Johnson
Chairman
With more than 40 years of regional experience to his name, Brian's influence on modern Middle Eastern architecture is undeniable. Recognised as one of the most distinguished architects in the region, Brian is credited with having set in motion a countrywide trend in the UAE to incorporate traditional Arabic and Islamic themes into modern architecture.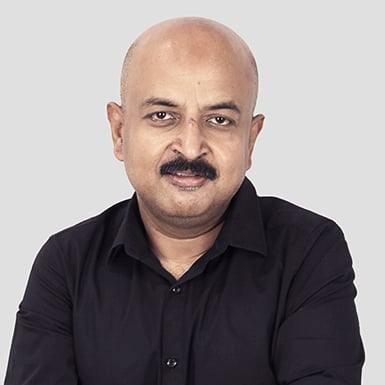 Avinash KumarExecutive Director
...
X
Avinash Kumar
Executive Director
Avinash joined Godwin Austen Johnson as a senior architect in 2005 and continues to be involved in a wide range of projects across the different design teams. He holds a Bachelor of Architecture from the M.N.I.T Bhopal and a professional certificate in environment and sustainable design from CEPT, India, but his quest for knowledge has also earned him a diploma in Innovation and Design Thinking in association with MIT Sloan, Columbia through Emeritus.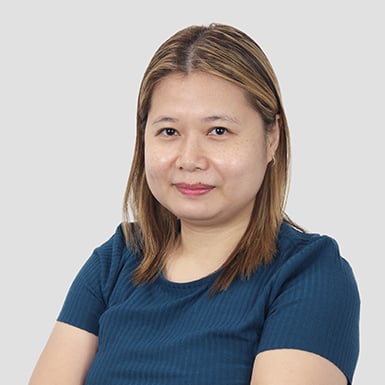 Anne NacarAccounts Assistant
...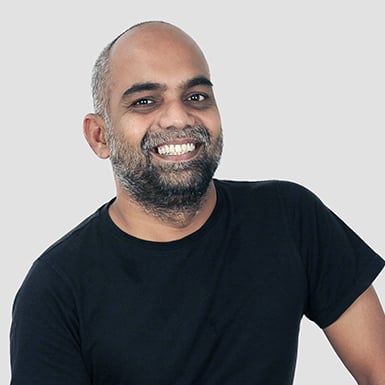 Senthil Kumar NagarajSenior Associate
...
X
Senthil Kumar Nagaraj
Senior Associate
Senthil's expansive knowledge of construction systems and techniques contributes to the thoughtful design process he applies to every project blending sustainable design practices with socially-driven solutions. He is a highly committed and capable designer with expertise in residential and commercial design and implementation.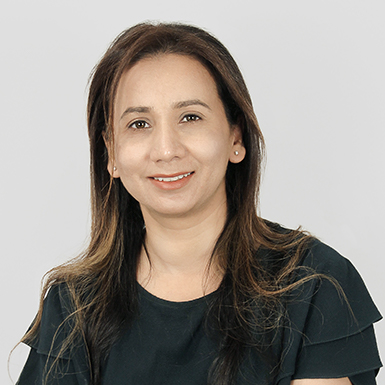 Swati RokadeAssociate
...
X
Swati Rokade
Associate
As an architect and a design development manager, Swati joined GAJ in 2014 as a Senior Architect. With her exceptional management skills and the ability to communicate technical recommendations to clients, stakeholders and her team, she is highly respected within the team as a capable pair of hands, particularly onsite where she leads large multi-national teams on diverse projects.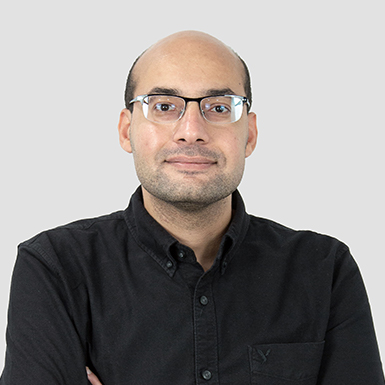 Joseph SamyAssociate Director
...
X
Joseph Samy
Associate Director
Joseph joined Godwin Austen Johnson as a Senior Mechanical Engineer – MEP in 2017. In his current role he is responsible for the design of mechanical systems from conceptual through to detailed design. He has a vast knowledge of heating, ventilation and air-conditioning systems liaising with architects and the relevant authorities to ensure a coordinated output that adheres to stringent standards.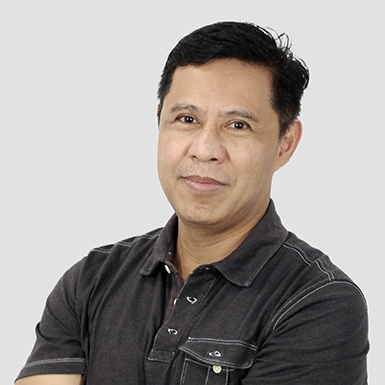 .
Spending time on site, where time and cost are of paramount importance, I have learnt to balance my design aesthetics with practicality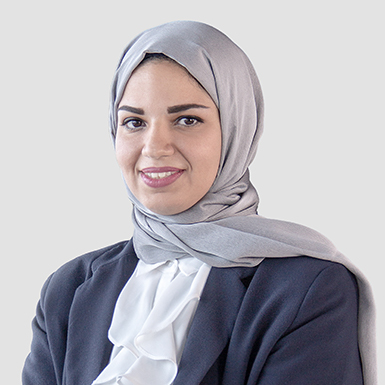 Esraa AbdellahSenior Architect
...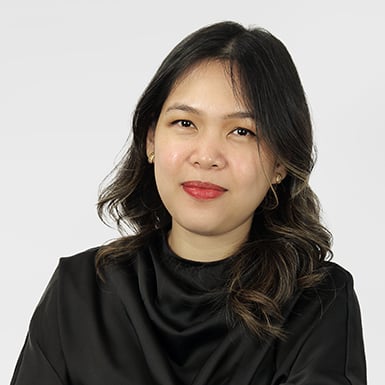 Christine EspinosaAssociate Director
...
X
Christine Espinosa
Associate Director
As an experienced designer and accomplished architect Christine is recognised as a young professional with a great sense of design awareness and the drive to succeed. She is a keen advocate of sustainable design and has attained the LEED Green Associate credential, which recognises her as a leader in this field and an active participant in the green building movement.
.
As architects, we foresee what a blank space could be and then formulate and collaborate in parallel with creatively imagining the art of the possible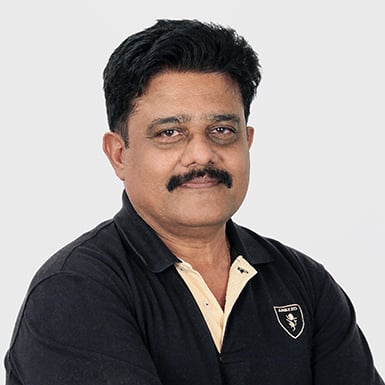 Karthikeyan GovindasamySenior Engineer
...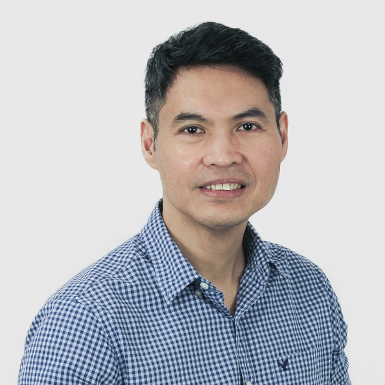 Rommel BuenaventuraSenior Architect
...
X
Rommel Buenaventura
Senior Architect
Specialising in technical detailing for both vertical and horizontal projects Rommel a skilled designer with advanced knowledge of CAD and BIM applications and an in-depth knowledge of local and international building codes. He is a senior architect with 19 years' experience in the region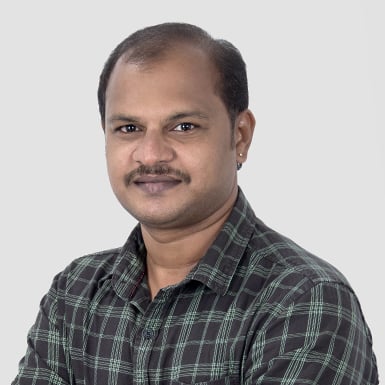 Vijay GurusamySenior Electrical Engineer
...
X
Vijay Gurusamy
Senior Electrical Engineer
Vijay Gurusamy is an electrical site engineer with over 15 years of experience in project supervision, installation, technical documentation, and authority. He is a certified safety professional earning the NEBOSH International General Certificate in Occupational Health and Safety.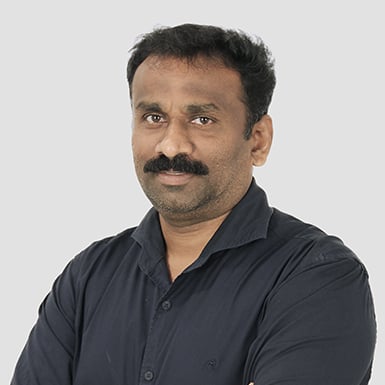 Sathish XavierSenior Engineer
...
X
Sathish Xavier
Senior Engineer
A highly experienced site engineer, Sathish plays an important role in the day-to-day activities on site which include monitoring progress to ensure the project remains on track and troubleshooting where required. Within his role he is responsible for reviewing the construction documents for potential conflict with other engineering disciplines.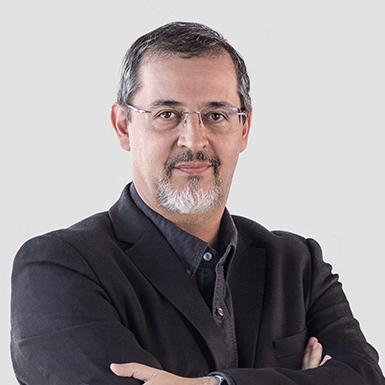 Manuel MoragaDirector
...
X
Manuel Moraga
Director
Spanish national, Manuel joined GAJ in 2010 as a Senior Architect following 16 years of building his experience in his home country. He has been responsible for the design of residential buildings, master planning, shopping malls and several hotels in his home country and has been instrumental in the design of several hospitality projects in the Middle East and North Africa since joining GAJ.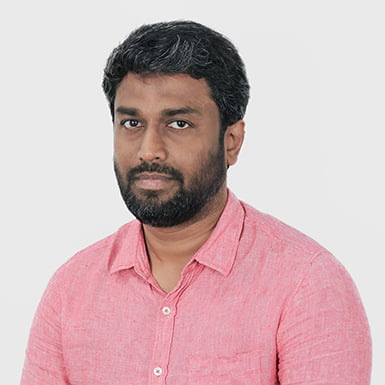 Syed YousufshaSenior Mechanical Engineer
...
.
The role of an architect goes beyond design, it is about the safety of structures and how it enhances people's way of living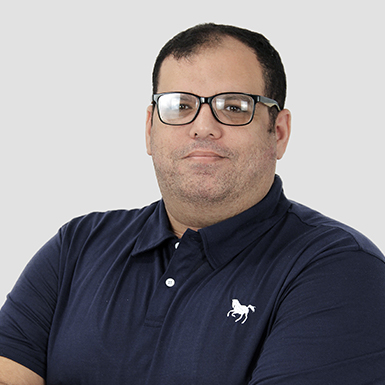 Sherif AbdohSenior Associate
...
X
Sherif Abdoh
Senior Associate
Sherif has been in the construction industry for more than 16 years and has worked with several major and internationally renowned engineering consultancies and contractors during his career. At GAJ his role involves managing project teams supervising activity on site and running coordination meetings. He is responsible for the preparation of technical documents for authority approval ensuring projects are completed to international standards.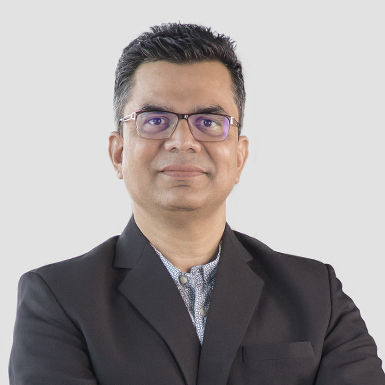 Pankaj MulaySenior Architect
...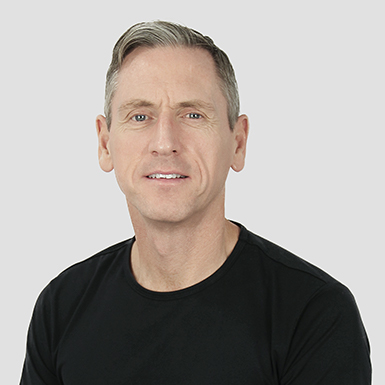 Jason BurnsideManaging Director
...
X
Jason Burnside
Managing Director
A highly successful architect and respected leader, Jason specialises in the education sector and has led the design of many successful projects in the region. As managing director, he and his team deliver holistic projects that are highly functional, energy efficient and engaging.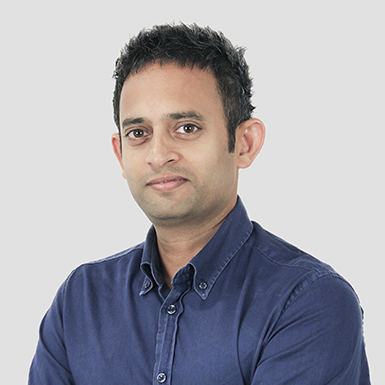 Hrishikesh Pradhan Associate Director
...
X
Hrishikesh Pradhan
Associate Director
An experienced architect Hrishikesh leads the schematic and detail design delivery up to tender and award for major projects. His primary responsibility is acting as the leading Executive Architect during the design development stages of projects as well as the day-to-day coordination of all disciplines.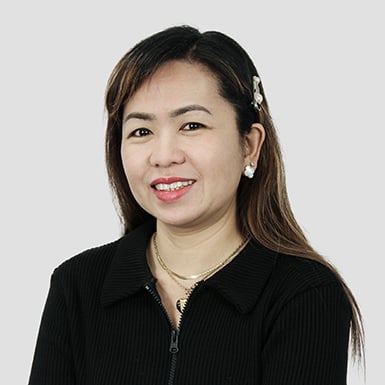 Maricris SoquerataSenior Administrator
...
.
Mentoring others has greatly contributed to my growth and learning.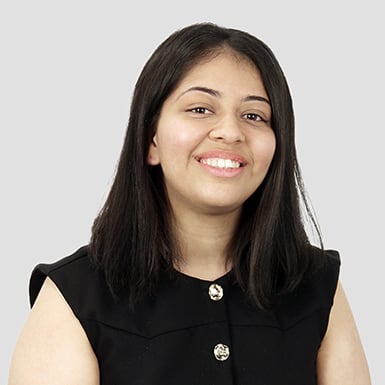 Pankti AdaniAssistant Architect
...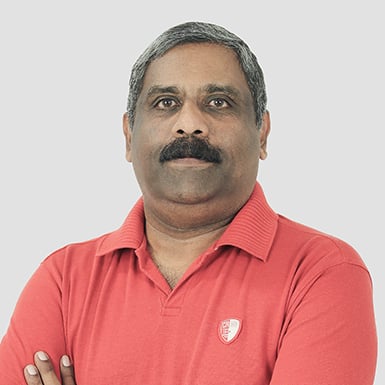 P.V. UllasSenior Associate • MEP
...
X
P.V. Ullas
Senior Associate • MEP
With his in-depth understanding of site supervision, testing and commissioning Ullas is responsible for the strategic planning, quality assurance and audits on site, liaising with the relevant local authorities. He is a member of the Institute of Engineers, India as well as the Member of Society of Engineers, Dubai and also has Sharjah Municipality approval.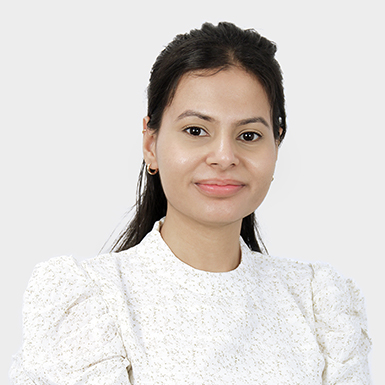 Chetna ThawaniAssistant Interior Designer
...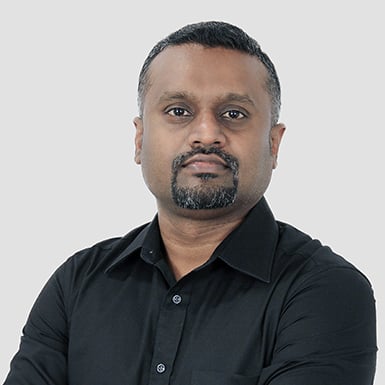 Srinivasan ParthibanAssociate Director
...
X
Srinivasan Parthiban
Associate Director
Srinivasan has a keen interest in green building design, construction and operations recently gaining LEED Green Associate status. An accomplished architect site manager Srinivasan is often called upon to run technical meetings, deal with all local authorities and act as the link between the client and the contractor to ensure the smooth running of the site.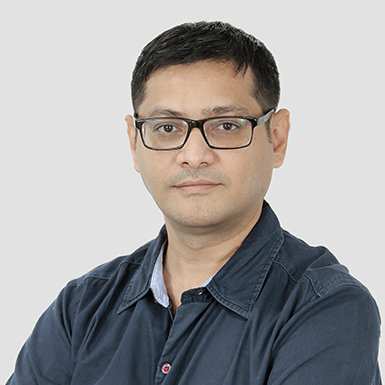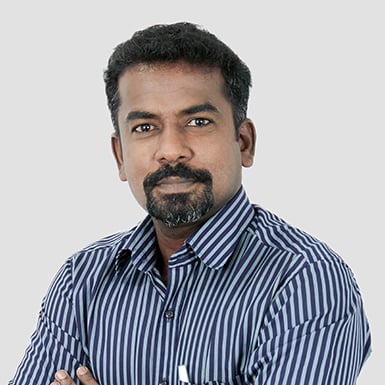 Shivabalan RaveendranAssociate
...
X
Shivabalan Raveendran
Associate
As a senior engineer Shivabalan is responsible for the development of the electrical services for projects preparing detailed designs and engineering specifications as well as reports for the team and for the client. His role often requires him to be on site where he monitors the progress of a given project, checking the overall design conforms to local authority regulations and international standards.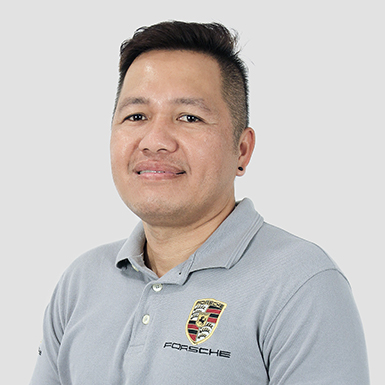 Rudy PorminalHSE Manager
...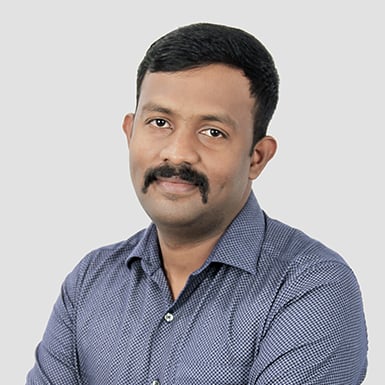 Vignesh SelvarajSenior Site Engineer
...
X
Vignesh Selvaraj
Senior Site Engineer
The role of a site engineer requires a thorough understanding of international and local codes and standards and a background in ISO procedures. Vignesh has been with GAJ since 2017 and is a member of the Society of Engineers and Abu Dhabi Municipality Engineers. He is a certified safety professional with IOSH and holds an ISO 9001:2015 Lead Auditor QMS certificate.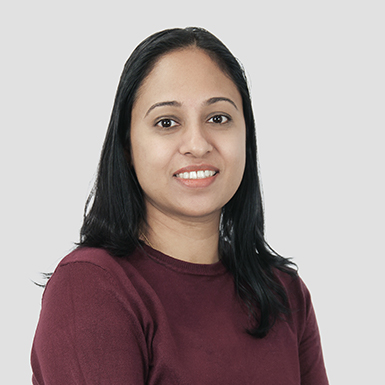 Neena JacobSenior Accountant • Finance
...
.
We consider how the building can be integrated into the landscape, and how it can best be used to create a sense of place.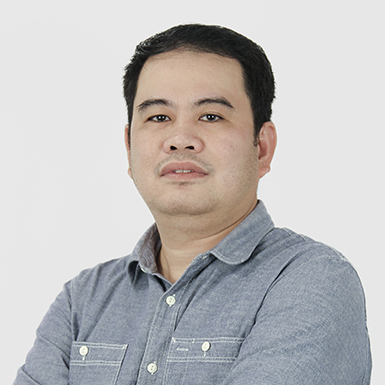 Gelbert AnchetaSenior Mechanical Engineer
...
X
Gelbert Ancheta
Senior Mechanical Engineer
Highly knowledgeable and an experienced mechanical engineer Gelbert has been with GAJ for three years and working in the UAE for more than 14 years. His role is to provide mechanical, plumbing, and firefighting design support to projects working closely with architects and the MEP team. He is also certified with Trakhees (Building Regulations & Design Guidelines – MEP).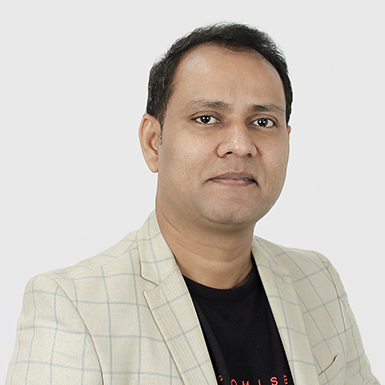 Ejaz AhmedIT Manager • IT
...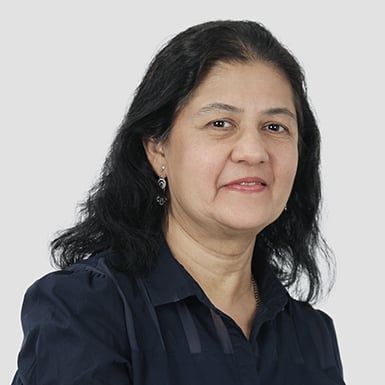 Suchitra JoshiSenior Architect
...
X
Suchitra Joshi
Senior Architect
Suchitra is a versatile and enterprising professional who manages interdisciplinary and international interfaces to produce high quality deliverables on time and within approved budgets. Her role as a senior architect requires her to lead and manage all activities in the post conceptual, preliminary and detailed design stages delivering full design and tender packages ensuring everything conforms to authority requirements.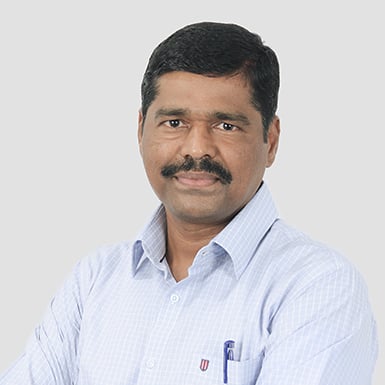 Shanmugam RamuSenior Engineer
...
X
Shanmugam Ramu
Senior Engineer
Shanmugam joined GAJ in 2012 as a civil engineer bringing more than 16 years' experience to the firm. As a site engineer Shanmugam has proven specific skills within the construction project supervision team handling the review of shop drawings, material submittals and site inspections.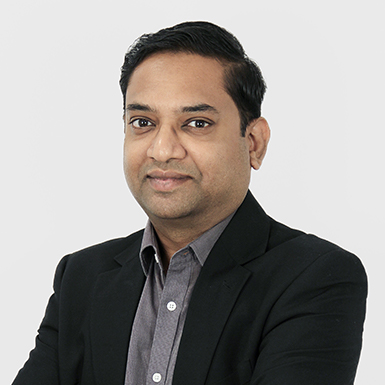 Manikandan MuthumanickamSenior Associate
...
X
Manikandan Muthumanickam
Senior Associate
Manikandan began his career as a junior architect in Bangalore before moving to join GAJ in 2007. As a senior team member he has honed his architectural skills and built on his extensive practical knowledge of the design process. He also has full knowledge of statutory authorities' requirements, codes, regulations and submission requirements.
.
We strive to create designs that are energy efficient and environmentally friendly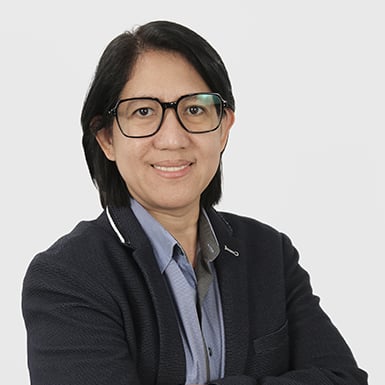 Estinely Sabandal Senior Architect
...
X
Estinely Sabandal
Senior Architect
With more than 28 years of professional experience, 15 years of which have been in the Gulf region, Estinely is a senior level architect with comprehensive experience in preparing architectural design for the full completion of mixed-use developments, hospitality, commercial and residential buildings.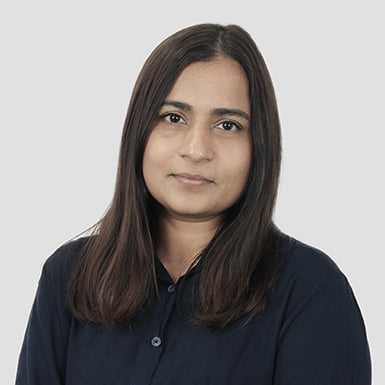 Shruti DangeArchitect
...
X
Shruti Dange
Architect
Shruti has extensive experience in a diverse range of projects from villas and residential buildings to commercial developments and high-rise towers. Her work ethic is committed and determined, and she works closely with the team to meet stringent deadlines with quality work.
.
Godwin Austen Johnson is a place that nurtures positive mentality and fluidity in young architects.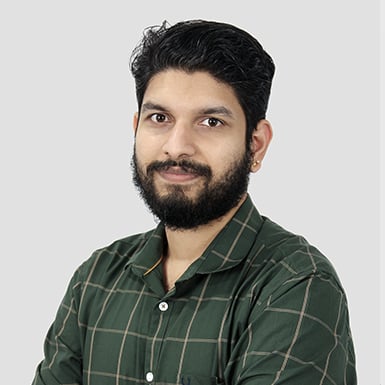 Kiran OmanakuttanSenior IT Administrator
...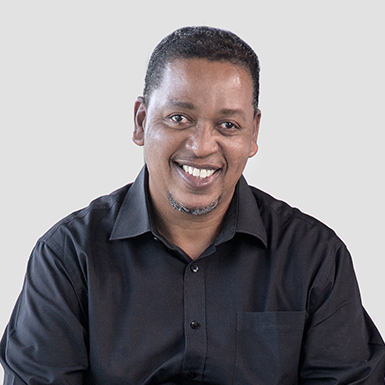 Noordin AbdulghaniSenior Technician
...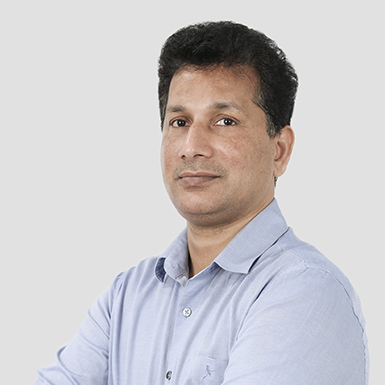 Sabu ThomasSenior Technician
...
X
Sabu Thomas
Senior Technician
Equally comfortable applying his design skills using Revit BIM Modelling as he is managing a highly demanding project site, Sabu has more than 28 years' civil and architectural experience across the Middle East and India working across a wide range of projects from hospitality and commercial to residential and education.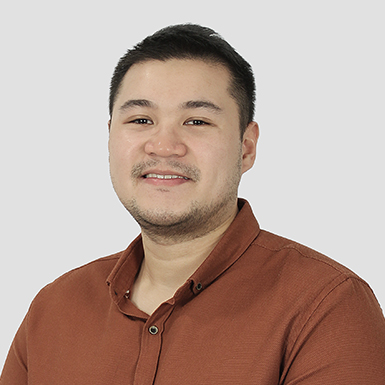 Steven ReyesArchitect
...
X
Steven Reyes
Architect
Steven joined GAJ in 2022 as a highly versatile concept designer in both architecture and interior design. His conceptual skills and passion for design is evidenced through his software skills and use of design tools such as 3D (sketch-up) modelling and rendering presentations helping to deliver the team's weekly targets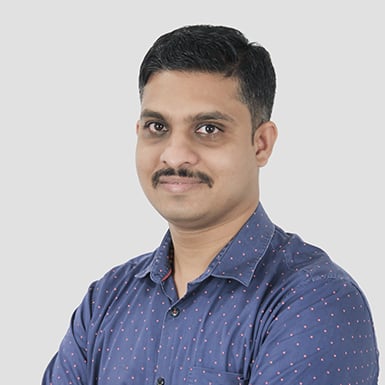 Lijo JosafBIM Modeler
...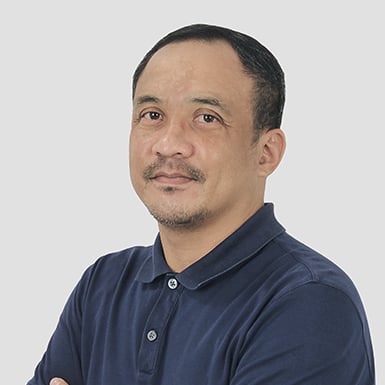 X
Rex Rivera
Architect
Rex has been with GAJ since 2014 and is an integral part of the design team. His organised and diligent approach to his work helps ensure the timely delivery of project design work while maintaining quality standards.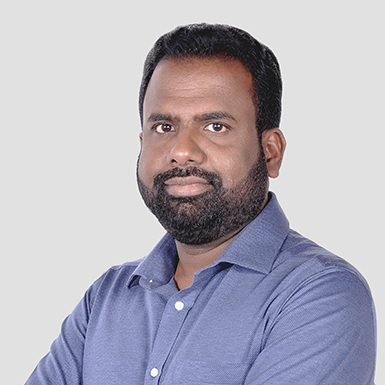 Pratheep KamalasananAssociate Director (HR & Admin)
...
X
Pratheep Kamalasanan
Associate Director (HR & Admin)
Document control continues to be an essential element of projects and as such requires a detail-oriented and highly experienced manager to ensure the smooth flow of projects regardless of their size. Pratheep came on board to do just that and has been an integral member of the GAJ team since 2007.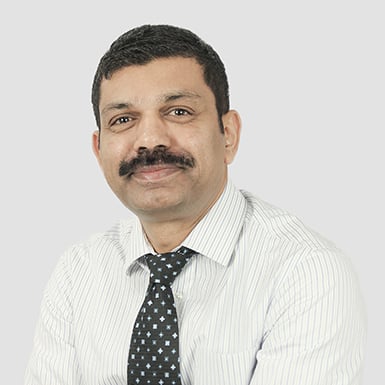 Pratheesh BabuAssociate Director (Finance)
...
X
Pratheesh Babu
Associate Director (Finance)
Pratheesh joined GAJ in 2001 and is now, not only one of the longest-serving members of the team but is, also the longest serving finance professional with over 12 years of experience at the practice. Over this time Pratheesh has gained in-depth knowledge of various finance functions of the practice and is responsible for the Finance Department.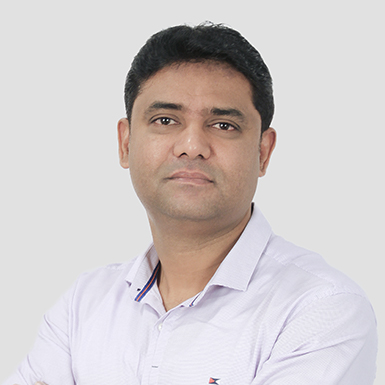 Imran KhalifaSenior Mechanical Engineer
...
X
Imran Khalifa
Senior Mechanical Engineer
Imran joined GAJ in 2014 as a mechanical design engineer. He is a member of the Society of Engineers, UAE and a registered engineer with Dubai Municipality as well as a registered member of ASHRAE Society. His role includes reviewing shop drawings, attending technical and progress meeting and site inspections as well as the supervision of all mechanical systems.