the chedi al bait
Sharjah, UAE
CLIENT
Shurooq
LOCATION
Sharjah, UAE
CATEGORY
Hospitality
PROJECT STATUS
Completed
The primary aim of the development from an urban design point of view was to re-create the intimacy and character of an historic village, with narrow streets, open courtyards and secluded entrance ways and weave these into the guest experience.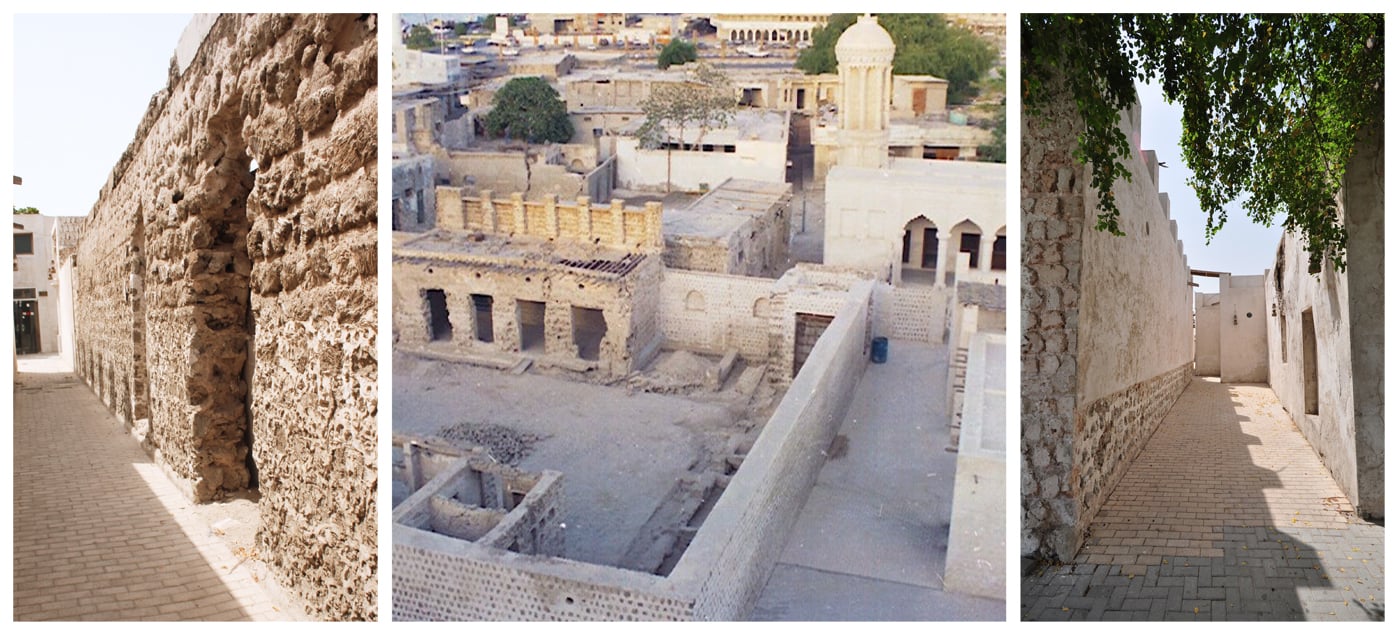 The existing historic village: a series of intimate streets and courtyards, serving as a backdrop to the social interaction between families and neighbors as well as providing privacy to the private dwellings.
The Souq Al Arsa also forms part of the proposed redevelopment. It is the central spine around which the proposed hotel is wrapped.
The design is seamlessly integrated into the existing urban fabric.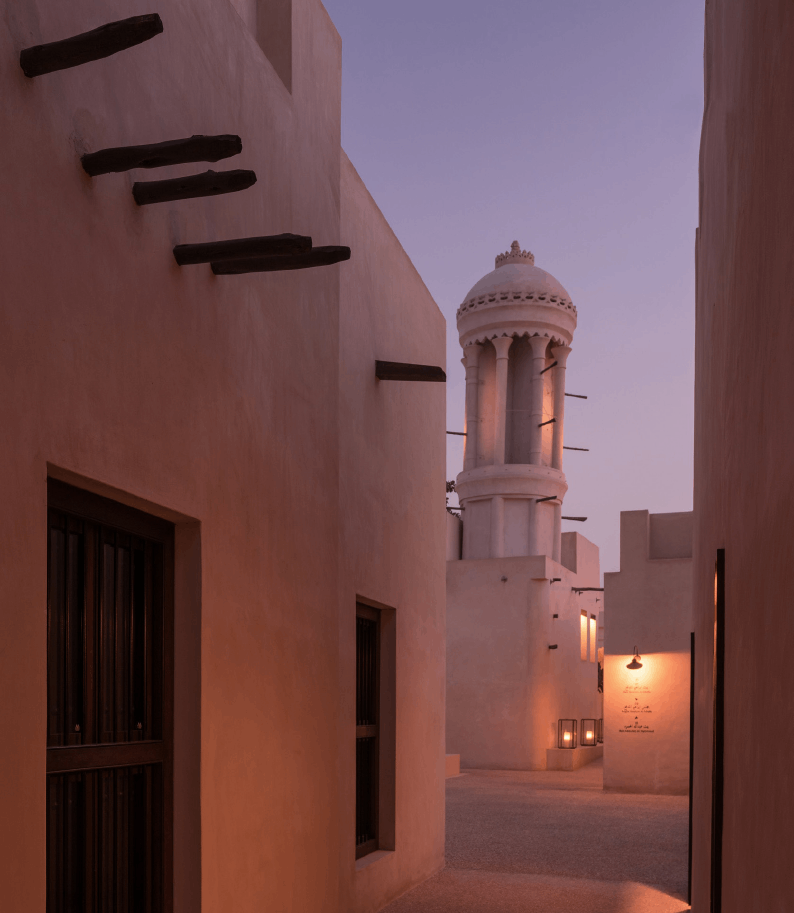 Narrow streets and, open courtyards.
The brief for the Chedi Al Bait was to provide a 53 - key boutique resort in the AI Muraijah Area of Sharjah, incorporating existing buildings, which used to be family homes, and providing new buildings to sit within the original urban footprint. Five existing historical buildings were restored and re-used as restaurants, reception, meeting rooms and accommodation and three new accommodation blocks were created.

The development forms part of the `Heart of Sharjah' heritage project which aims to respect and restore the original urban character of old Sharjah whilst providing a vibrant arts, F&B and hospitality zone.
Critical to the ambiance and intimacy of these spaces were the scale of the surrounding buildings and widths of these streetscapes and spaces of pause.