SERENIA LIVING
Dubai, UAE
CLIENT
Palma Development
LOCATION
Dubai, UAE
CATEGORY
Residential
PROJECT STATUS
On site
Serenia Living offers a collection of 225 exclusive residences spanning 31,712 sqm. It features a mix of two, three and four-bedroom units, as well as exclusive penthouses. It also includes one of the largest wellness clubs in Dubai with an indoor gym, dedicated training studio, spa treatment room, jacuzzi, sauna, steam room and an ice plunge pool. An indoor and outdoor children's play areas, a games room, an 88-metre infinity swimming pool, a cinema, and an exclusive beachfront lounge, adds to the prestige of luxury living on the Palm Jumeirah.
The location of the Serenia Living project on the centre of the Palm Jumeirah crescent informed the design through its relationship with the sea, the nautical references and the luxurious lifestyle of The Palm Jumeirah.
With its location on the seafront, the inspiration came naturally for the design. We wanted to create a visual reference to the sea with subtle nods to the ebb and flow of the water and the unique forms of the seashells thrown up on the beach.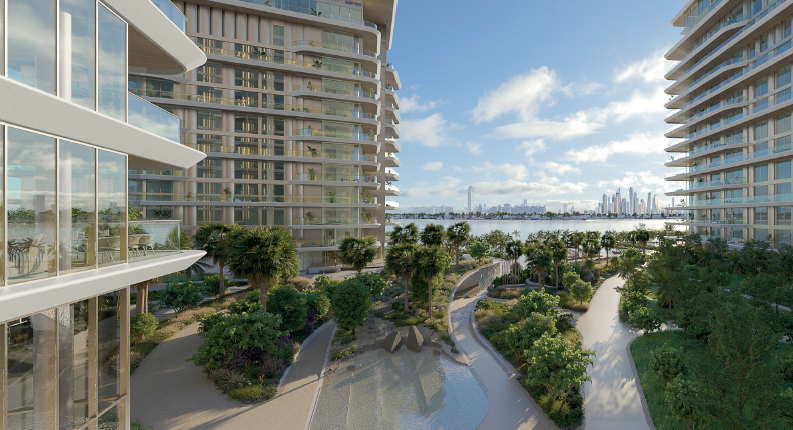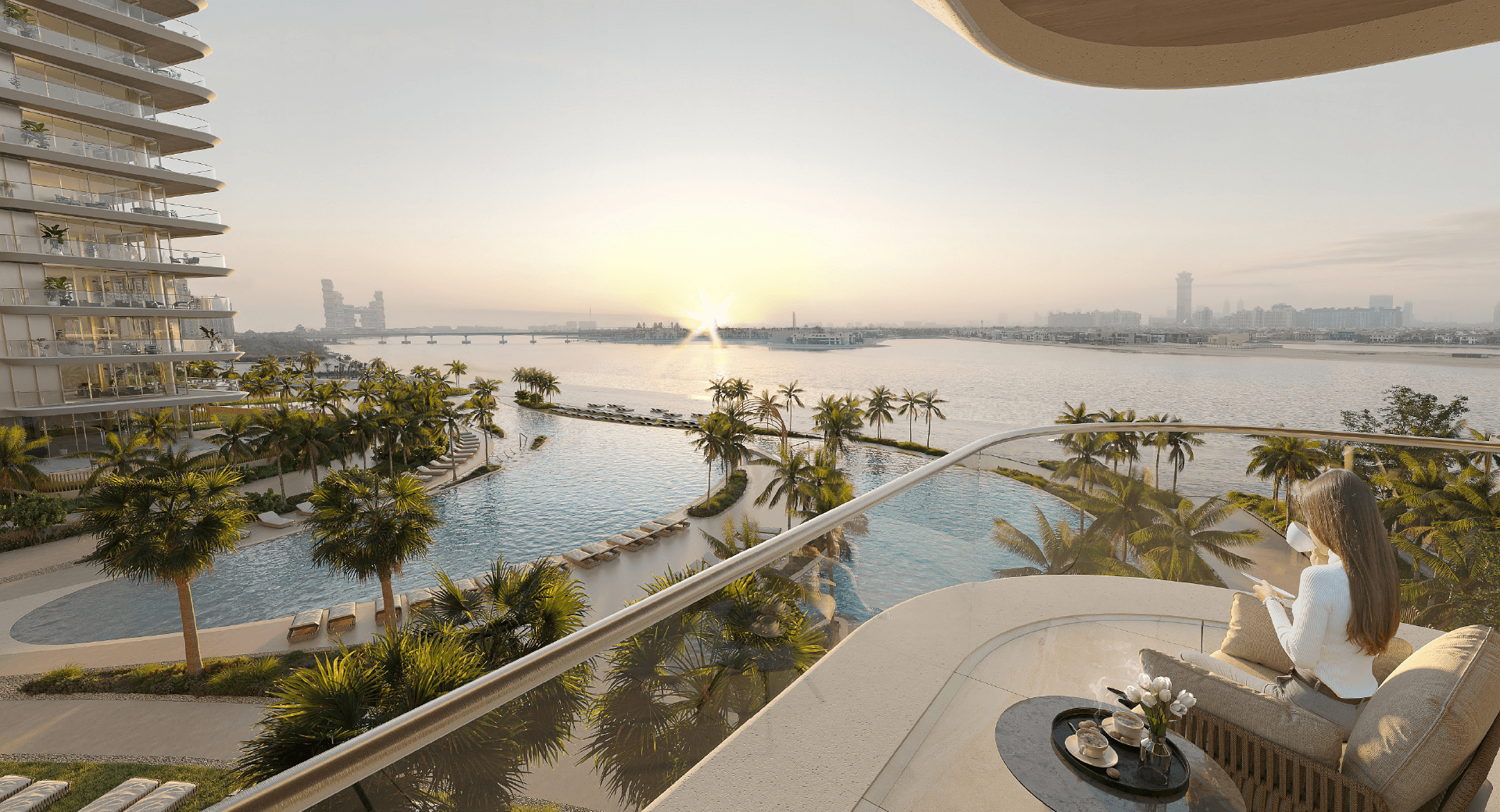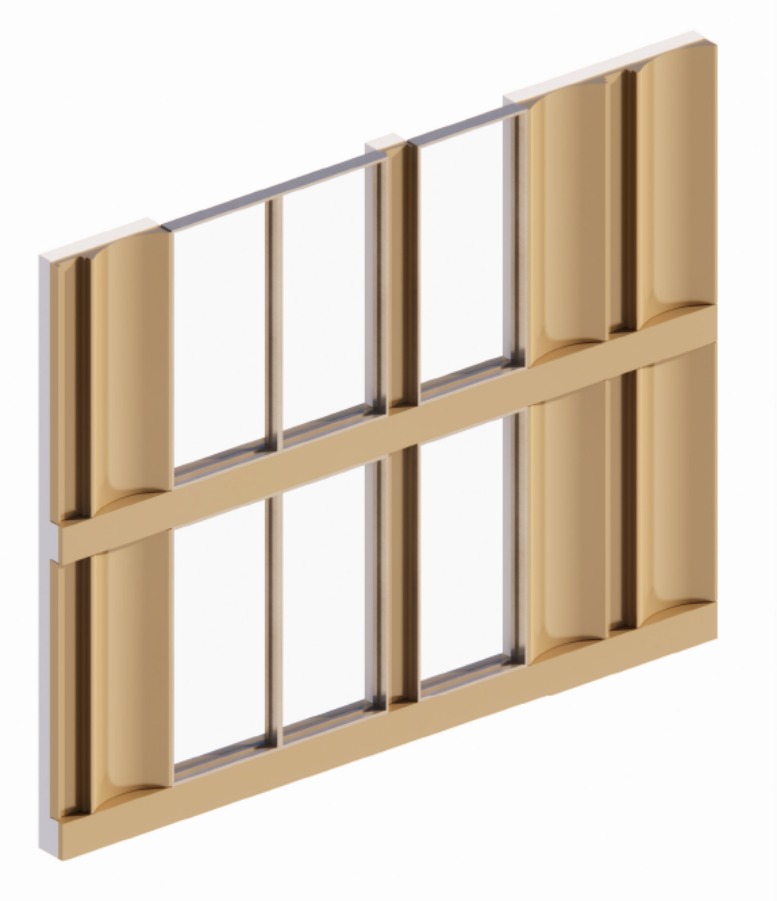 The humble seashell has provided the champagne palette for the building and has dictated the lines and grooves of the balconies. Its graceful curves have inspired the entrance canopy designed from a symbolic reimagining of the shell and bringing beauty from the sea direct to the door.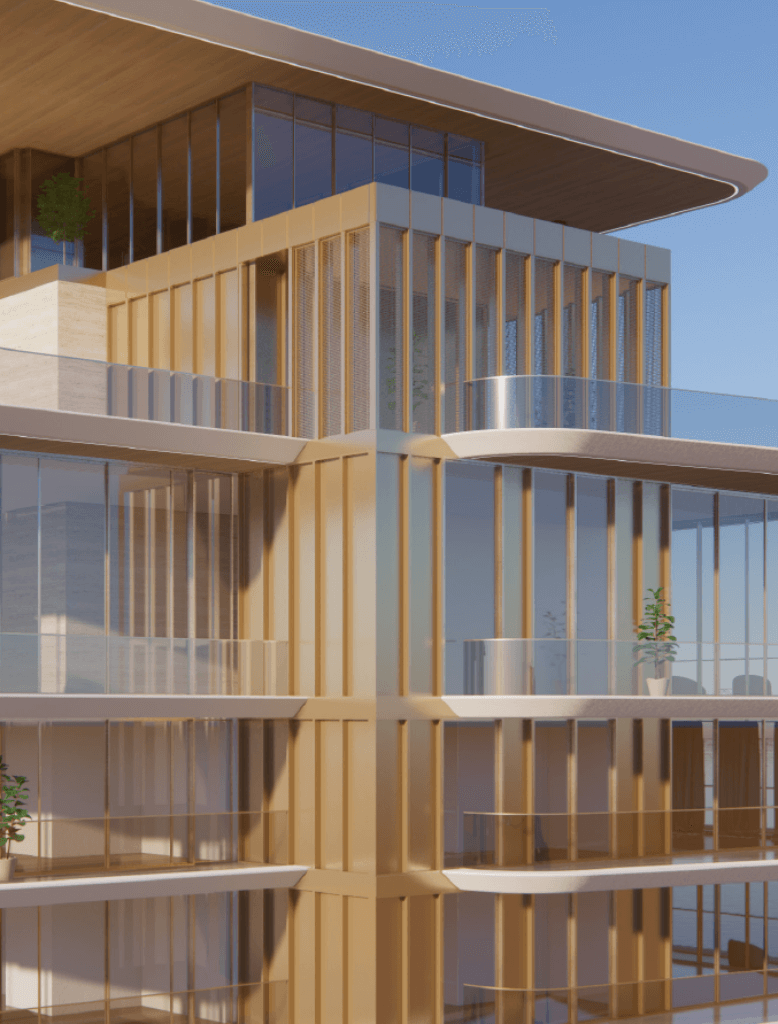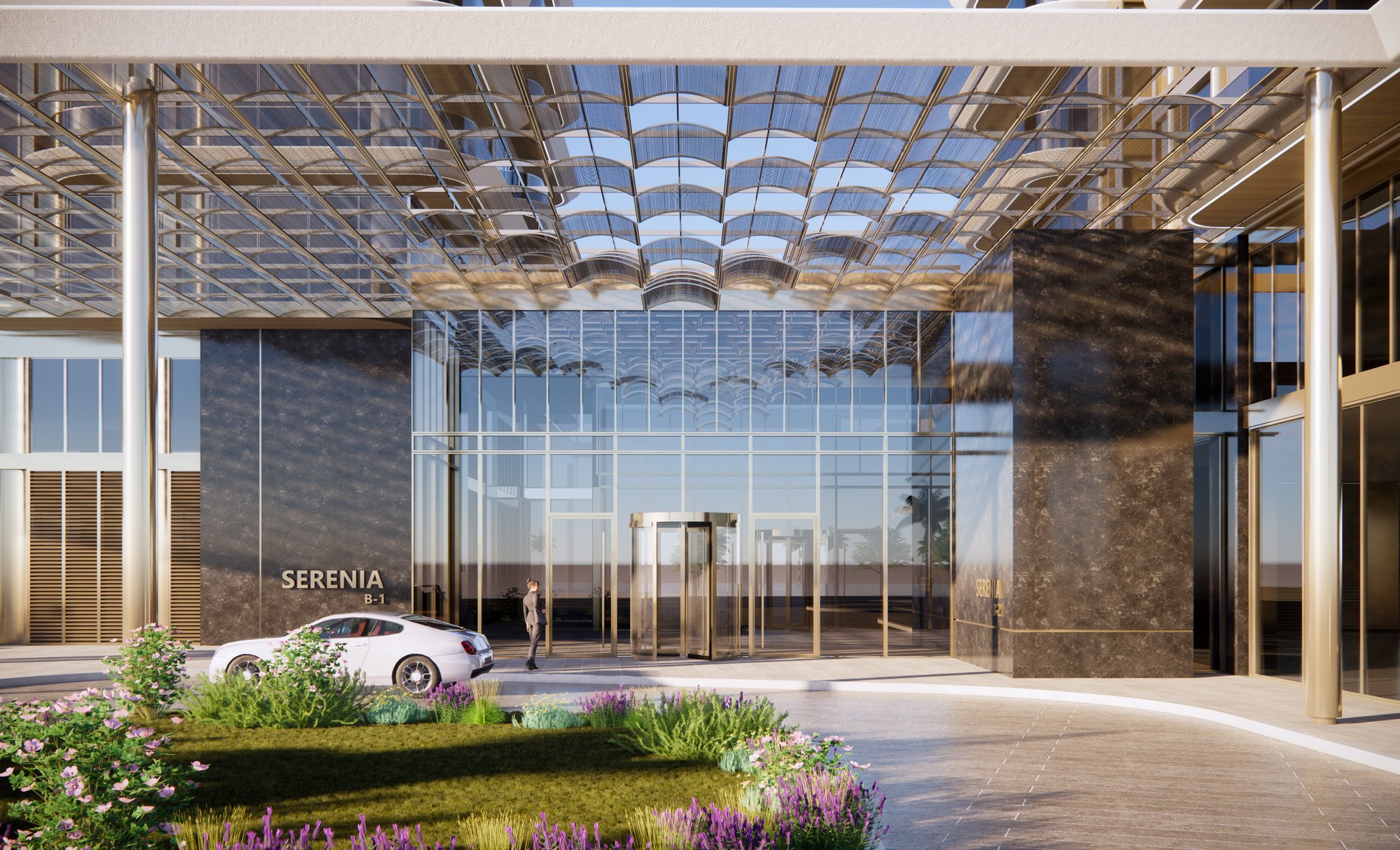 The entrance lobbies and the space in front of the buildings are designed as arrival points which adds to the overall journey of a resident. The entrance features stone cladding with an occasional use of louvres and feature walls. The lighting in these spaces is done differently in terms of type and colour temperature to highlight the different zones making it easier to navigate for the user.