CLIENT
Citizens School
LOCATION
Dubai, UAE
CATEGORY
Education
PROJECT STATUS
Completed
On arrival at the Citizens School visitors encounter the first key spaces of the lobby area comprising of elements that inspire to engage and socialise. Soft seating and the use of natural materials bring a sense of warmth, indoor plants promoting wellness and the connection to the outdoors.

Forming the heart of the school the wide interactive staircase with connecting views encourages interaction and enhances a sense of community and shared purpose. A large skylight in the entrance area is flooded with natural daylight, a theme that is followed throughout the school.
A unique Wellness Centre will be a world-class, ecologically driven facility with a series of indoor and outdoor spaces to promote learning and the library aims to promote an inclusive and collaborative learning environment with its natural light, social interactive space and storytelling zone.

Inspired by the contours of the local Al Qudra lakes and its colourful birds, the Nursery design is a light, neutral space punctuated by pops of vibrancy and whimsical shapes of assorted sizes.

The design of the Foundation learning zone seeks to motivate children to learn and explore stimulating young imaginations with its playful hide and seek exploration zone, private reading nooks and its flexible soft seating elements.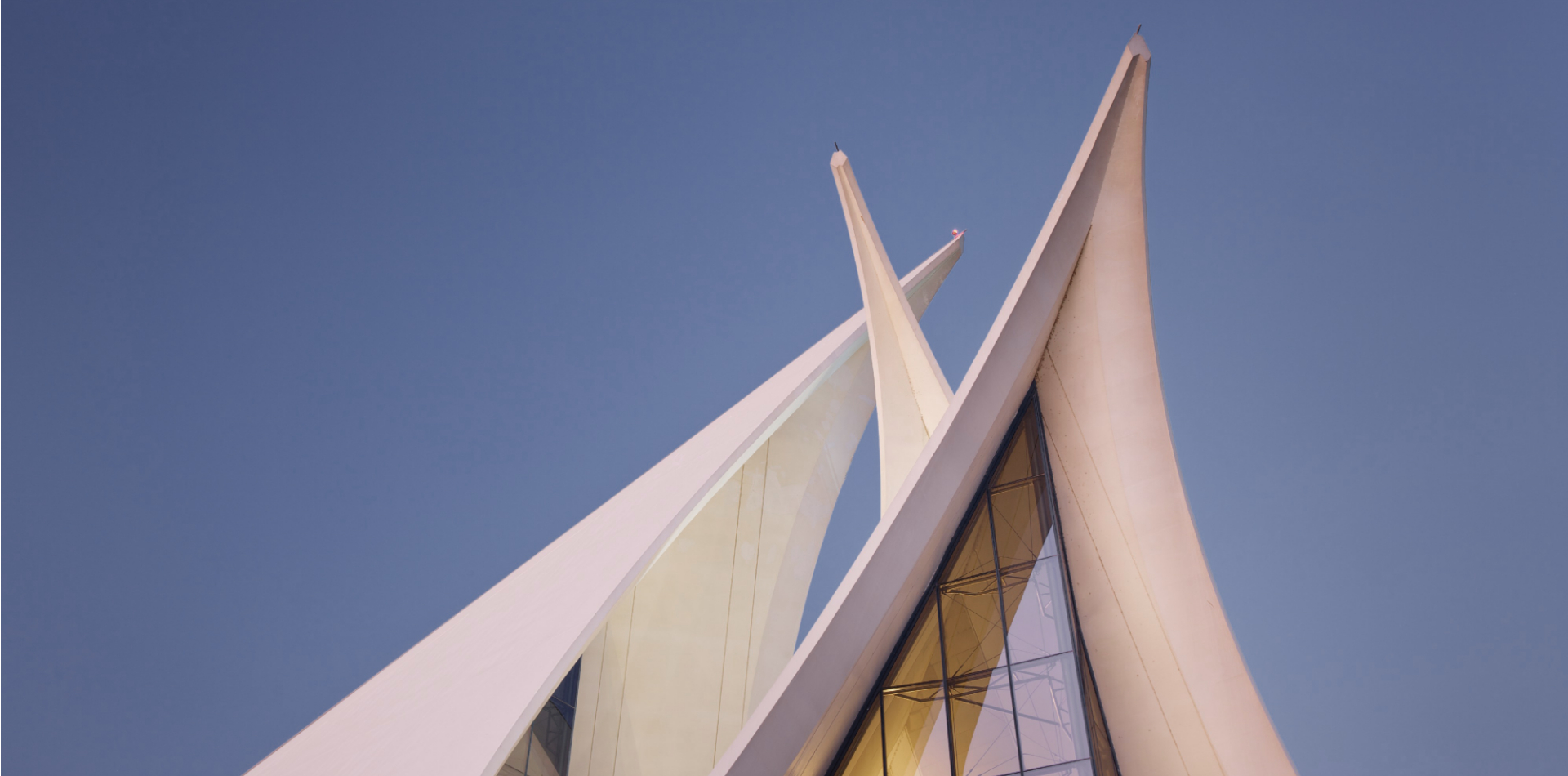 The golf clubhouse was designed to reflect a modern interpretation of a traditional dhow in full sail capturing the essence of Dubai's seafaring traditions and the majesty and simplicity of the lateen-rigged dhows as they sailed up and down the coastline of Dubai.