CLIENT
Arcadia
LOCATION
Dubai, UAE
CATEGORY
Education
PROJECT STATUS
Completed
From the outset both the design team and client agreed that the major inspiration for the design of the Ladybird Early Learning Centre should inspire young minds through the creative use of natural light, views, internal and external spatial sequences. In keeping with this, and the LEED Gold aspiration, the team created a simple contemporary structure that responds to the site and environment in a holistic and low tech approach.
All classrooms facing onto the courtyard have large glazed screens that open onto shaded play decks that further blurs the distinction between inside and out.

This interior landscape was designed to enable pupils to learn by discovery and exploration. Internal streets with road markings and roundabouts, and even a duck pond, are punctuated with houses between each open classrooms to represent an exterior landscape.

The houses double as bathrooms, storage and washing facilities for both children and adults. Each of the age groups is represented by a different colour of ladybird to delineate departments.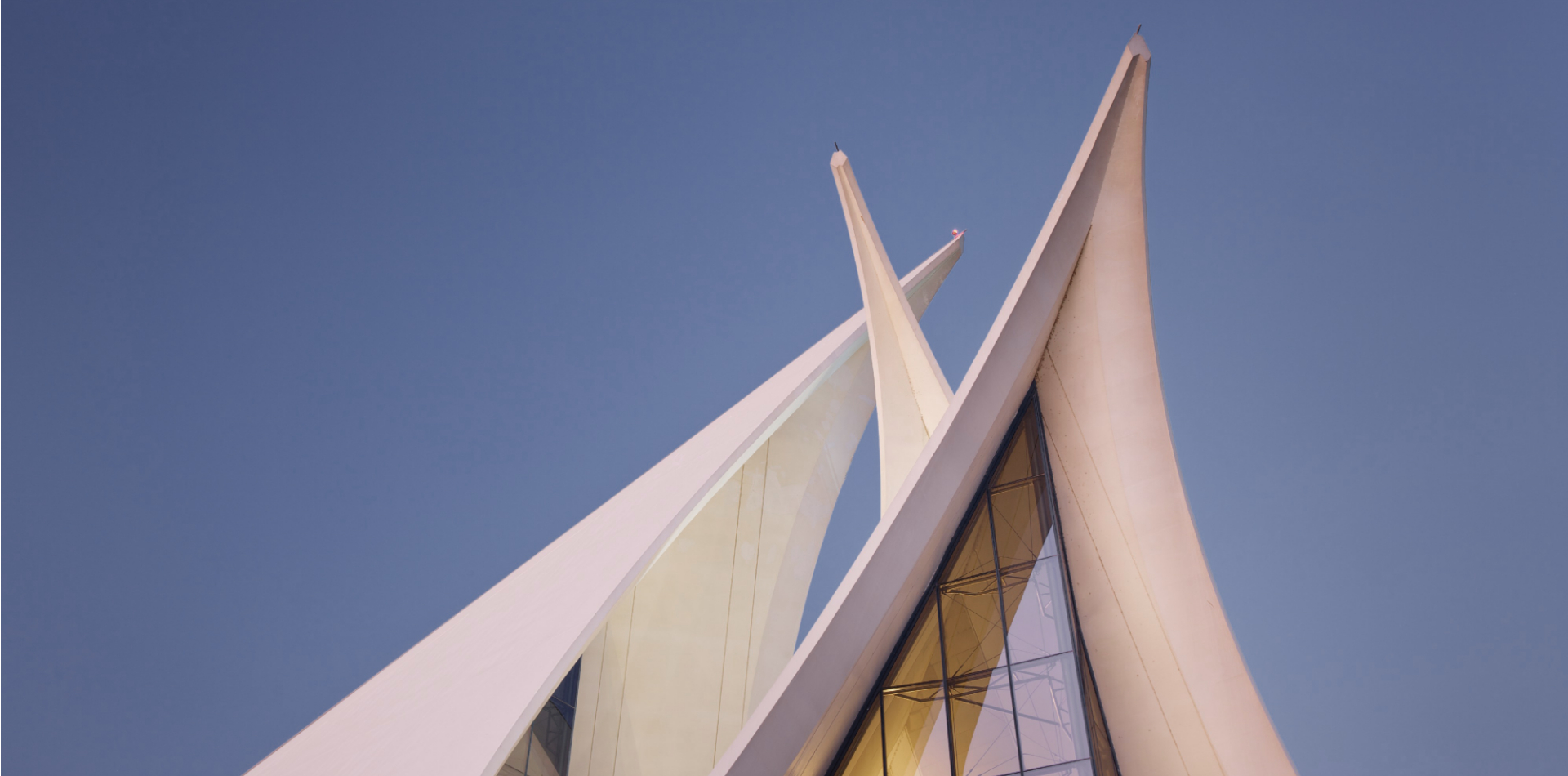 The golf clubhouse was designed to reflect a modern interpretation of a traditional dhow in full sail capturing the essence of Dubai's seafaring traditions and the majesty and simplicity of the lateen-rigged dhows as they sailed up and down the coastline of Dubai.